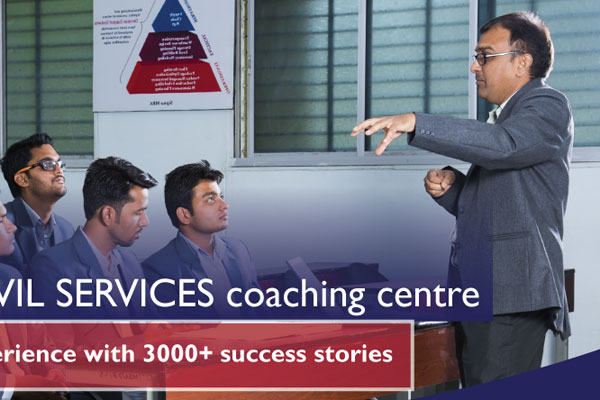 Courses offered
UPSC Civil Services Programme – 2021-22, 2023
Course 01
Short term intensive 2021 UPSC October Prelims result oriented course with regular test series.
Reasoned answers and discussions
Complete coverage of Prelims pattern, syllabus and topics
Duration – 7th June to 5th October'21
Course 02
Long term Prelims cum Mains (PCM) – 2021-22
Includes Basic NCERTs foundation course
Guidance to Test series and answer writing practice.
Special sessions on India Year Book, Yojana, Kurukshetra and related current events.
Duration: 9 Months.
Starting Date: 15th July'21
Courses on Optional Papers
History, Geography, Economics, Political science, Public Administration, Anthropology and Telugu Literature.
Course 03
Long term Group-I exam oriented prepatory course for Andhra Pradesh / Telangana Public Service Commission.
Duration: 9 Months
Starting: 15th Julu'21
Course 04
Long term Group-II exam oriented prepatory course for Andhra Pradesh / Telangana Public Service Commission.
Duration: 9 Months
Starting: 15th July'21
Course 05
Focus Group Discussion (FGD) and Freewheeling Mentoring Session – Covering India Year Book, Yojana, Kurukshetra. Current events of National and International Importance, Newspaper discussions, National and International Reports, Special topics of interest.
About 100 sessions
Duration: 10 Months – Twice a week
Starting 15th July'21